Forest Vegetation Cover in Yok Don National Park, Vietnam
Keywords:
лісові екосистеми, геоботанічні та флористичні дослідження, Peliosanthes teta Andrews, корисні рослини, різноманіття лісової рослинності, судинні рослини.
Abstract
Yok Don National Park is located in the tropical rainforest zone on the Central Highlands of Vietnam. The obtained results from the study undertaken on the composition of plant species and forest vegetation in National Park indicated a record of 856 species, 473 genera and 129 families that belongs to the four divisions of vascular plants. These includes: Lycopodiophyta, Polypodiophyta, Pinophyta and Magnoliophyta. Useful plants of 856 taxonomy species listed consists of 498 species of medicinal plants, 157 species of timber plants, 144 species of edible plants, 60 species of ornamental plants, 19 species of industrial plants, 10 species of fiber plants and 38 species of unknown use plants, respectively. During the duration of investigation, Peliosanthes teta Andrews was newly recorded in the forest vegetation of National Park. A variety of forest vegetations in the area under study is described. In this study, four major vegetation types of forest were identified in Yok Don National Park.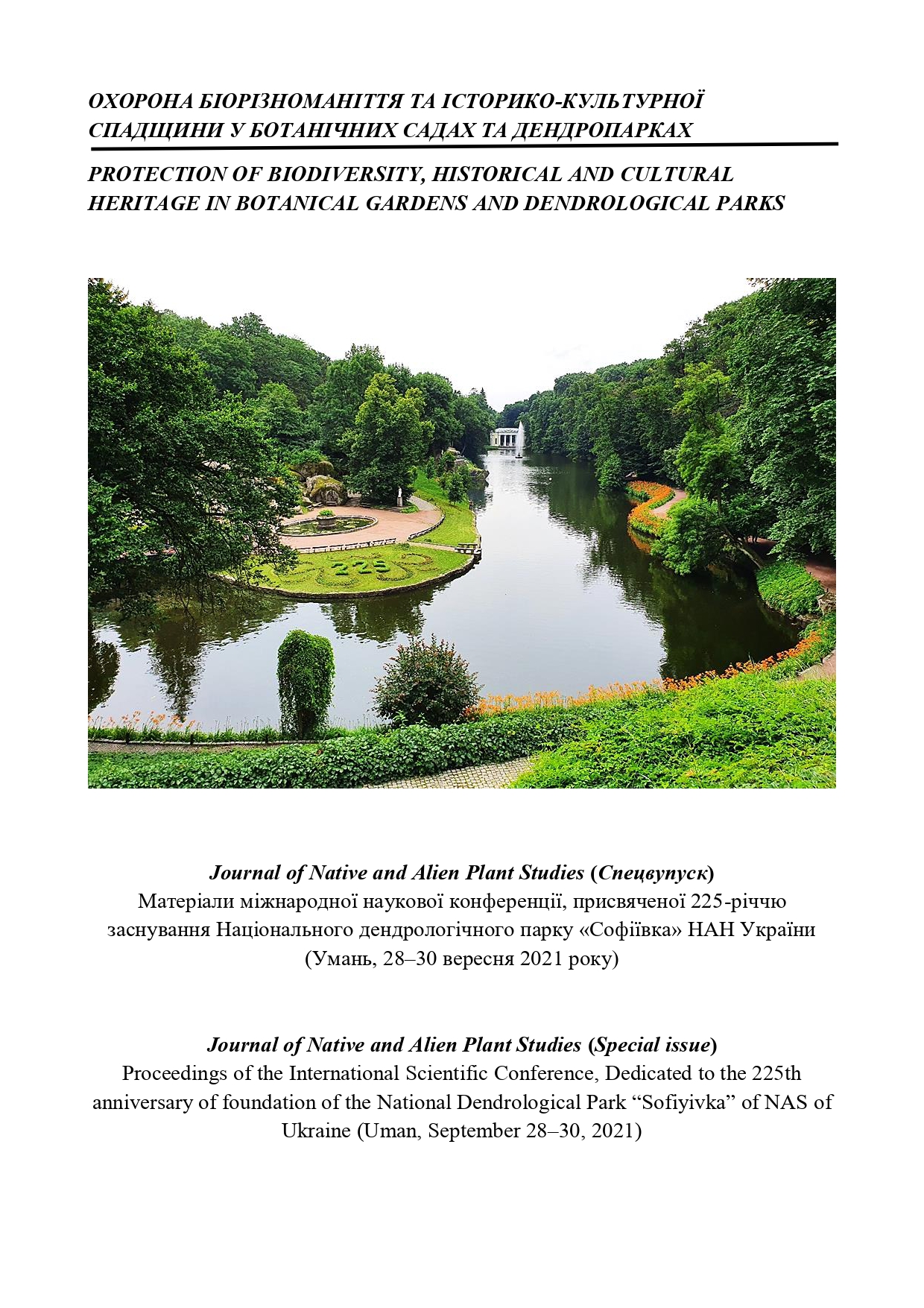 Downloads
How to Cite
Viet Hung, D. V., Thi Lan Anh, D. ., Thi Ha, . N., Potokin, A. F., & Van Truong, V. (2021). Forest Vegetation Cover in Yok Don National Park, Vietnam. Journal of Native and Alien Plant Studies, (1), 64–68. https://doi.org/10.37555/2707-3114.1.2021.247456
License
This work is licensed under a Creative Commons Attribution-ShareAlike 4.0 International License.
The names and email addresses entered in this journal site will be used exclusively for the stated purposes of this journal and will not be made available for any other purpose or to any other party.
Responsibility for technical content and for protection of proprietary material rests solely with the author(s) and their organizations and is not the responsibility of the publisher, journal or its Editorial Staff.
The main author is responsible for ensuring that the article has been seen and approved by all the other authors.
It is the responsibility of the author to obtain all necessary copyright release permissions for the use of any copyrighted materials in the manuscript prior to the submission.