Roses in the park compositions of "Sofiyivka"
Keywords:
троянда, паркова композиція, історія розбудови парку, впровадження рослин.
Abstract
The study of the possibilities of using roses in park compositions «Sofiyivka» is based on the analysis of literary and archival sources. The study of the factual material makes it possible to assert that roses were represented in the park compositions of «Sofiyivka» throughout the history of its development. Currently, most of the compositions with roses are located in the new part of the park, beyond its historical core. At once, the function of compositions with the involvement of roses changed from decorative with a certain symbolic meaning, which is characteristic of sentimental and romantic parks, to exhibitional and decorative in combination with recreational, research and educational functions in our time.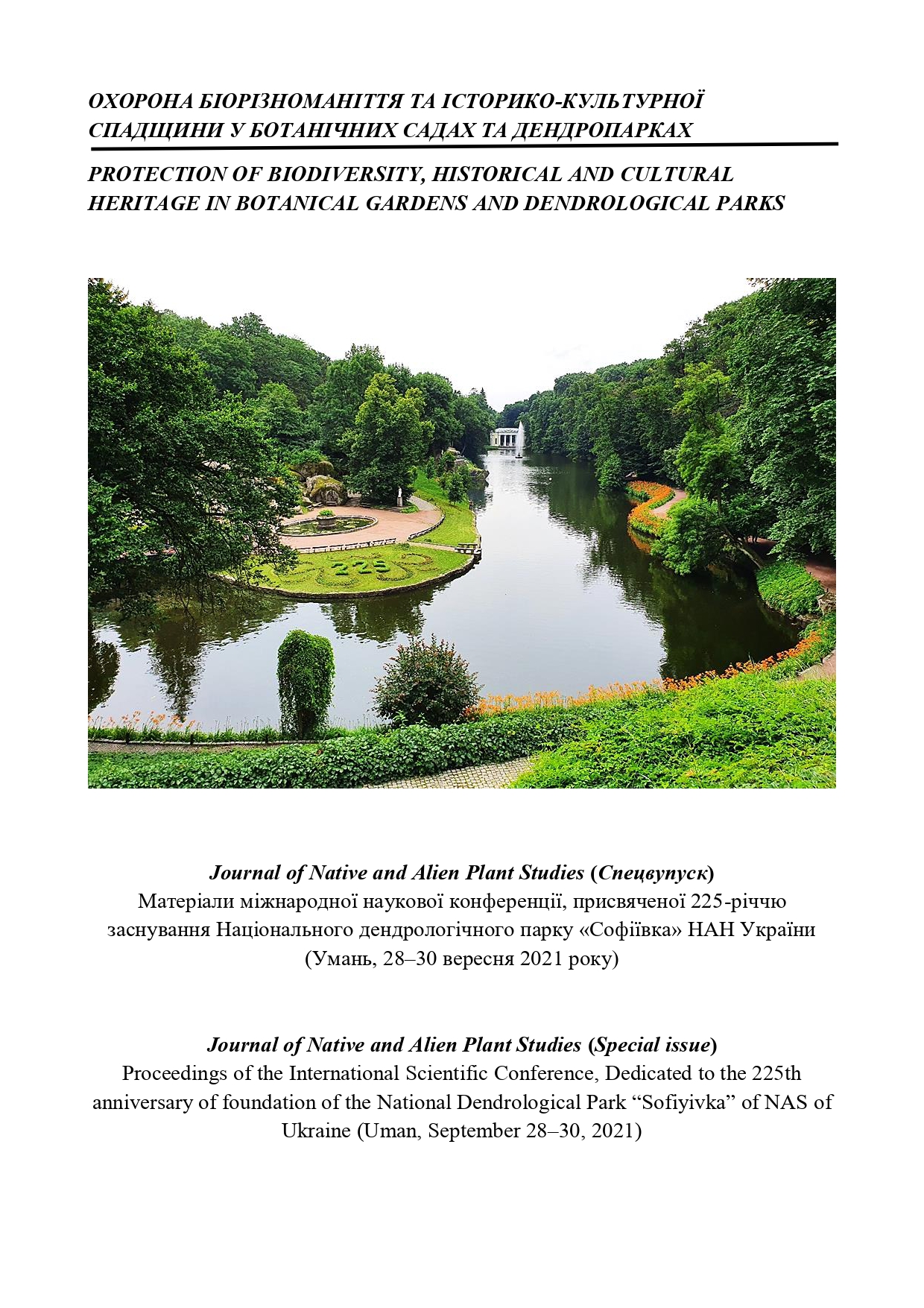 Downloads
How to Cite
Denysko, I. L., & Muzyka, G. I. (2021). Roses in the park compositions of "Sofiyivka". Journal of Native and Alien Plant Studies, (1), 73–76. https://doi.org/10.37555/2707-3114.1.2021.247463
License
This work is licensed under a Creative Commons Attribution-ShareAlike 4.0 International License.
The names and email addresses entered in this journal site will be used exclusively for the stated purposes of this journal and will not be made available for any other purpose or to any other party.
Responsibility for technical content and for protection of proprietary material rests solely with the author(s) and their organizations and is not the responsibility of the publisher, journal or its Editorial Staff.
The main author is responsible for ensuring that the article has been seen and approved by all the other authors.
It is the responsibility of the author to obtain all necessary copyright release permissions for the use of any copyrighted materials in the manuscript prior to the submission.