Zones of the Botanical garden of the Belgorod University (Belgorod, Russia)
Keywords:
ботанический сад, лесопарк, парк-дендрарий, рекреационная зона.
Abstract
The Botanical Garden of Belgorod University (National Research University (NRU) "BelSU") is a unique scientific installation (USI) and performs scientific, educational and educational functions in the region by its employees. There are three zones within the boundaries of the Botanical garden: a Forest park, an Arboretum Park, and a Recreational zone. The Forest park, as an organic part of the complex ecotope of the Botanical garden, is a model of a forest-type community formed on chalk and loam underlain by chalk, and is used for sightseeing and walking purposes. The collection fund of the Arboretum Park is a scientific and educational base for students and postgraduates of the biological, pharmaceutical and geographical faculties of the National Research University «BelSU». The Recreational zone has no clear boundaries and potentially includes all the most picturesque places and likely walking routes. Such conceptual zoning contributes to the harmonization of the ecological environment of the Botanical garden.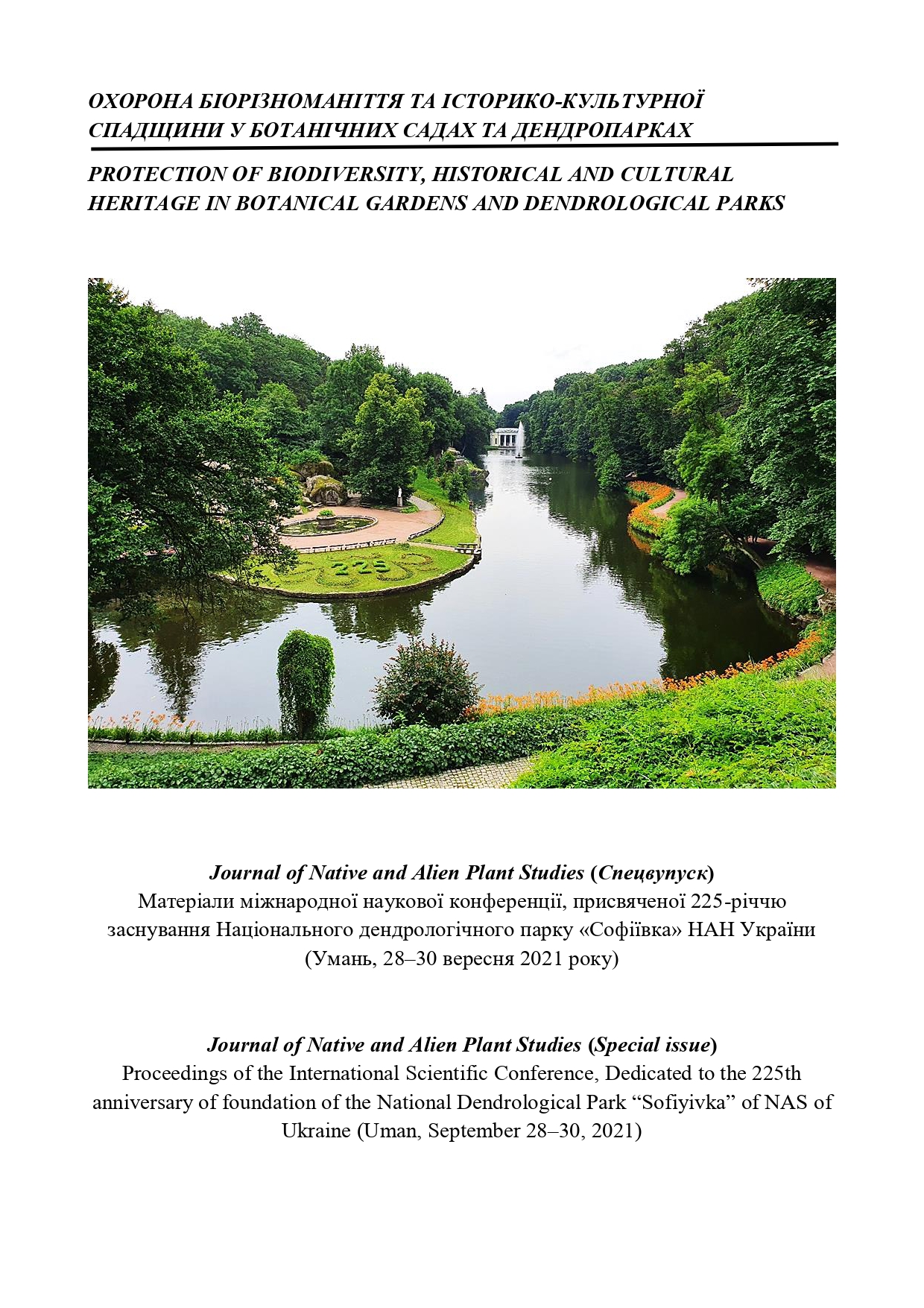 Downloads
How to Cite
Dunaeva, E. N., Dunaev, A. V., & Martynovа N. A. (2021). Zones of the Botanical garden of the Belgorod University (Belgorod, Russia). Journal of Native and Alien Plant Studies, (1), 87–90. https://doi.org/10.37555/2707-3114.1.2021.247477
License
This work is licensed under a Creative Commons Attribution-ShareAlike 4.0 International License.
The names and email addresses entered in this journal site will be used exclusively for the stated purposes of this journal and will not be made available for any other purpose or to any other party.
Responsibility for technical content and for protection of proprietary material rests solely with the author(s) and their organizations and is not the responsibility of the publisher, journal or its Editorial Staff.
The main author is responsible for ensuring that the article has been seen and approved by all the other authors.
It is the responsibility of the author to obtain all necessary copyright release permissions for the use of any copyrighted materials in the manuscript prior to the submission.