Introduction and perspectives of Henomeles culture
Keywords:
хеномелес японський, інтродукція, плодова рослина, культивування
Abstract
The selection fund of Japanese henomeles differs in considerable variety. It was one of the most interesting and rare objects for acclimatization in order to enrich our country мwith plants useful for the national economy. This fruit crop has special genetic and morphological features, due to which it is used in various fields and directions. Therefore, the study of henomeles is quite relevant and requires the development and improvement of various agronomic techniques o cultivation, taking into account the conditions of the region of cultivation of this plant.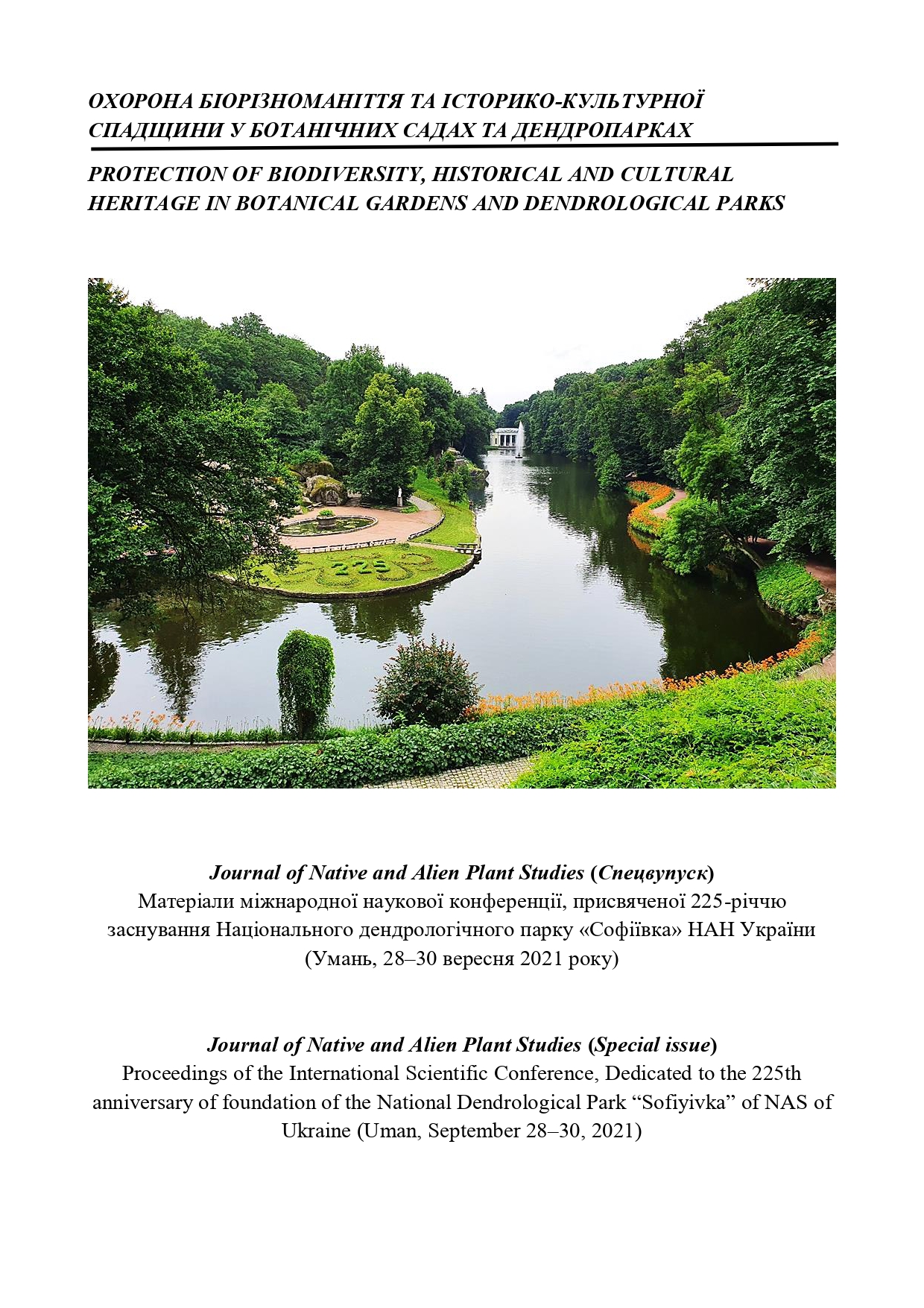 Downloads
How to Cite
Zaliznyak, A. M. ., & Balabak, O. O. (2021). Introduction and perspectives of Henomeles culture. Journal of Native and Alien Plant Studies, (1), 94–98. https://doi.org/10.37555/2707-3114.1.2021.247483
License
This work is licensed under a Creative Commons Attribution-ShareAlike 4.0 International License.
The names and email addresses entered in this journal site will be used exclusively for the stated purposes of this journal and will not be made available for any other purpose or to any other party.
Responsibility for technical content and for protection of proprietary material rests solely with the author(s) and their organizations and is not the responsibility of the publisher, journal or its Editorial Staff.
The main author is responsible for ensuring that the article has been seen and approved by all the other authors.
It is the responsibility of the author to obtain all necessary copyright release permissions for the use of any copyrighted materials in the manuscript prior to the submission.