Ancient parks and gardens of Northern and Eastern India
Keywords:
старинные сады (парки), Северная и Восточная Индия, дворцовый сад, мемориальный сад, сад отдыха
Abstract
The 30 ancient gardens of Northern India were studied: 9 palace gardens, 13 memorial gardens (at tombs), 8 gardens of "royal rest", and 2 ancient botanical gardens of West Bengal (East India) for 11 years (from 2008 to 2019). Brief information is given for each object: the year of the garden' s foundation, the size, historical objects on the territory of the park (garden), the presence of old-age trees and some tree species is noted; inaccessible and / or rarely visited ancient gardens are described in more detail (Mughal Gardens in Delhi, Yadavindra Gardens in Pinjor and others). A full description of the ancient gardens (parks) of India is given in the publications of the authors, a list of which is given.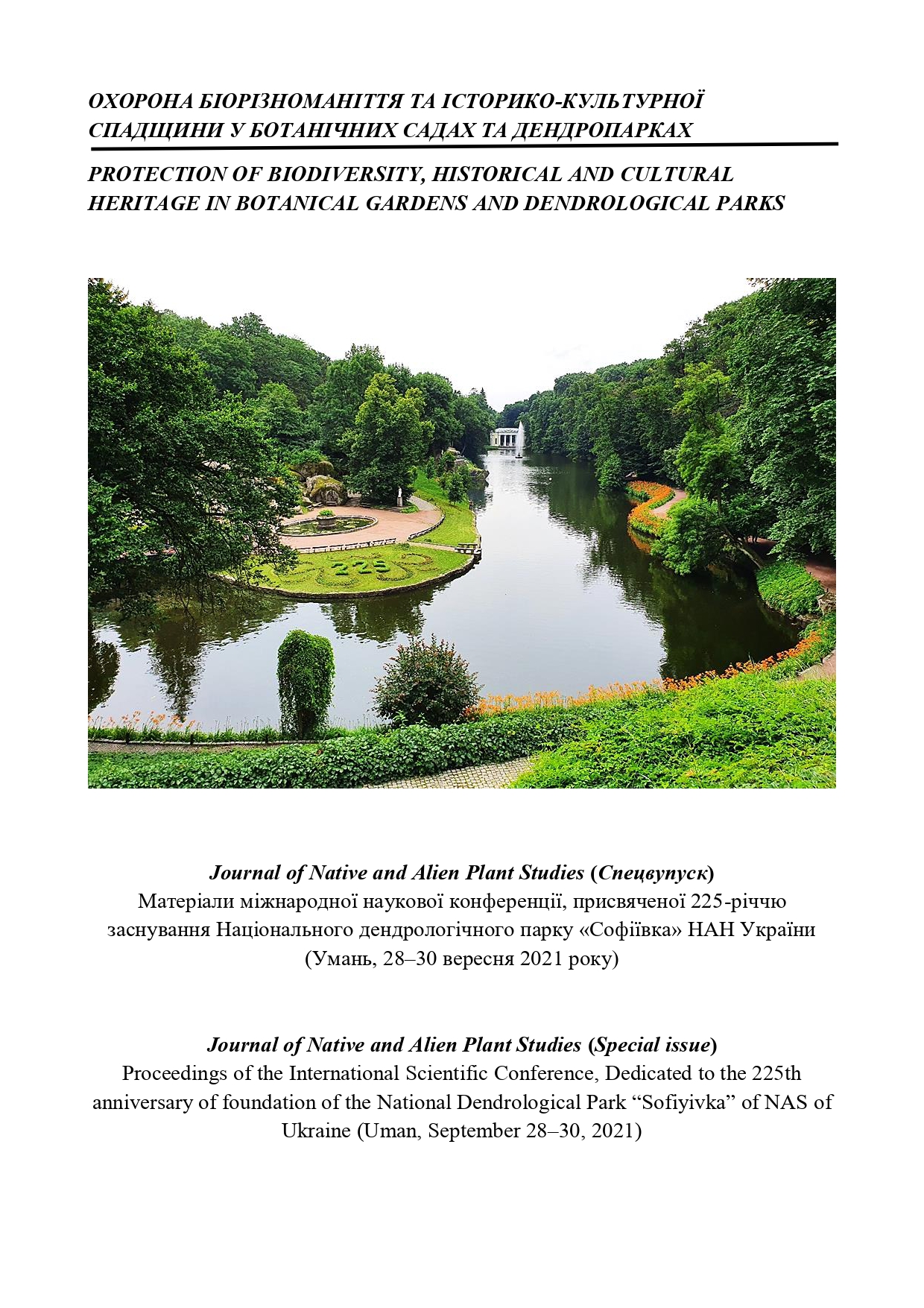 Downloads
How to Cite
Kazarova, S. Y., & Novitskaya, G. A. (2021). Ancient parks and gardens of Northern and Eastern India. Journal of Native and Alien Plant Studies, (1), 110–118. https://doi.org/10.37555/2707-3114.1.2021.247560
License
This work is licensed under a Creative Commons Attribution-ShareAlike 4.0 International License.
The names and email addresses entered in this journal site will be used exclusively for the stated purposes of this journal and will not be made available for any other purpose or to any other party.
Responsibility for technical content and for protection of proprietary material rests solely with the author(s) and their organizations and is not the responsibility of the publisher, journal or its Editorial Staff.
The main author is responsible for ensuring that the article has been seen and approved by all the other authors.
It is the responsibility of the author to obtain all necessary copyright release permissions for the use of any copyrighted materials in the manuscript prior to the submission.