Thladiantha dubia Bunge as an invasively dangerous species in Ukraine
Keywords:
тладіанта сумнівна, рудеральні біотопи, ергазіофіти, інвазійні рослини, поширення.
Abstract
The distribution of a potentially invasive species from the Cucurbitaceae family — Thladiantha dubia is considered in Ukraine. The current significant increase in the distribution of the species in many regions of Ukraine has been clarified. It was established that the species was introduced in Uman in 1964. It was found that due to vegetative propagation the species spread beyond the primary introduction site in the botanical nursery of Uman National Univer- sity of Horticulture and around it. The absence of generative reproduction in the analyzed introductory population was established, as there are only male specimens of this dioecious plant. Measures to prevent further spread of Thladiantha dubia are recommended.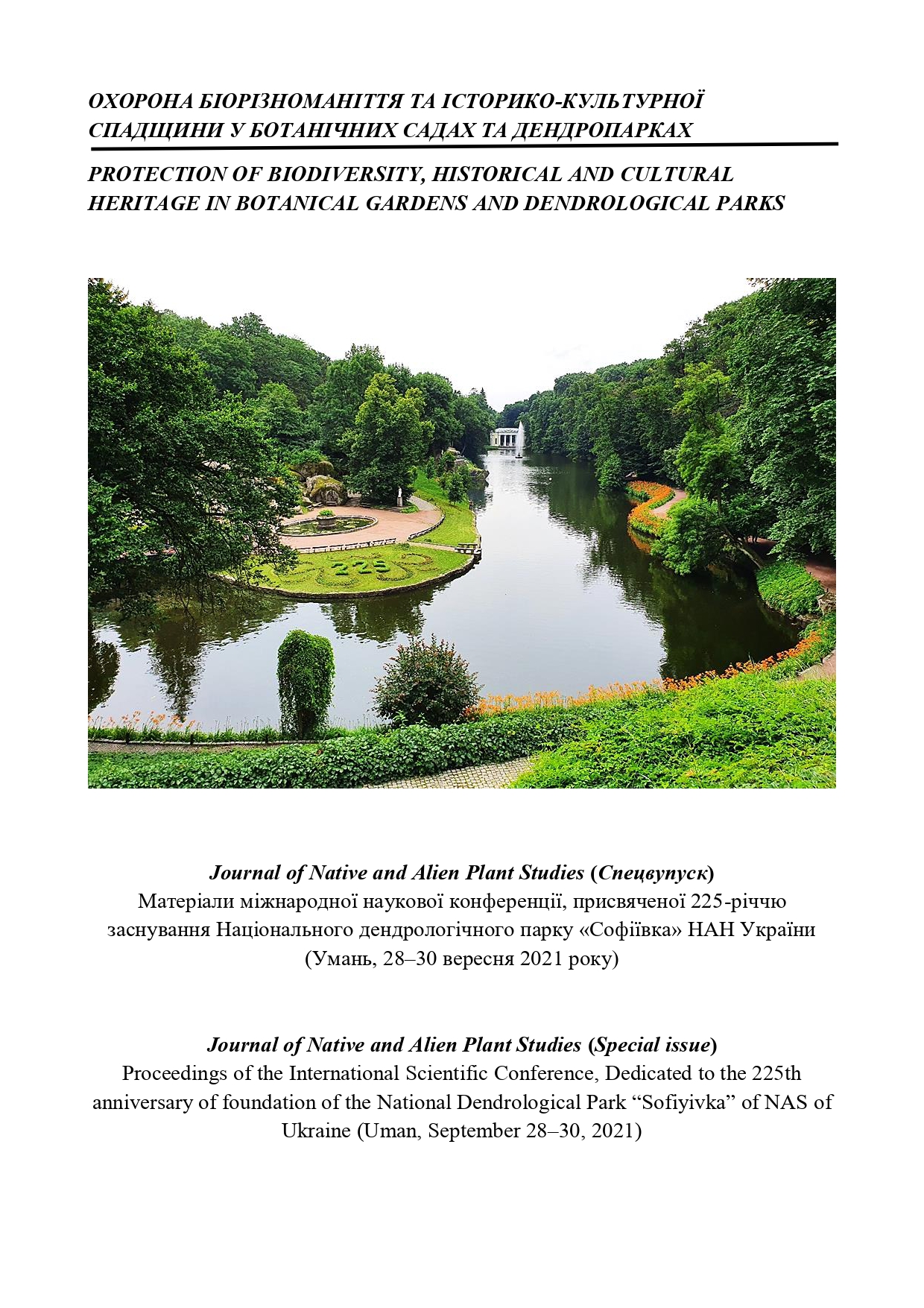 Downloads
How to Cite
Kostruba, T. M., Chorna, G. A., & Mamchur, T. V. (2021). Thladiantha dubia Bunge as an invasively dangerous species in Ukraine. Journal of Native and Alien Plant Studies, (1), 183–188. https://doi.org/10.37555/2707-3114.1.2021.247673
License
This work is licensed under a Creative Commons Attribution-ShareAlike 4.0 International License.
The names and email addresses entered in this journal site will be used exclusively for the stated purposes of this journal and will not be made available for any other purpose or to any other party.
Responsibility for technical content and for protection of proprietary material rests solely with the author(s) and their organizations and is not the responsibility of the publisher, journal or its Editorial Staff.
The main author is responsible for ensuring that the article has been seen and approved by all the other authors.
It is the responsibility of the author to obtain all necessary copyright release permissions for the use of any copyrighted materials in the manuscript prior to the submission.