Morphology of pollen grains of Weigela floribunda (Caprifoliaceae): application in taxonomy
Keywords:
паліноморфологія, тип пилку, скульптура екзини, таксономія
Abstract
The aim of this research was to provide detailed quantitative and qualitative characteristics on pollen grains of Weigela floribunda (Siebold & Zucc.) K. Koch (Caprifoliaceae) as applied for taxonomy. Pollen morphology of W. floribunda was studied using both light microscopy and scanning electron microscopy. Pollen grains are 3-porate, rarely 4-porate, suboblate to spheroidal (P/E=0.80–1.05); in equatorial view elliptic or circular, in polar view circular or subcircular; medium- or large-sized (P=42.56–61.18 µm, E=42.56–66.50 µm). Pores are circular with distinct or indistinct margins and distinct annuli. Exine sculpture is echinate-microechinate-nanoechinate. Pollen grains of W. flori- bunda were analyzed for the first time in the present study.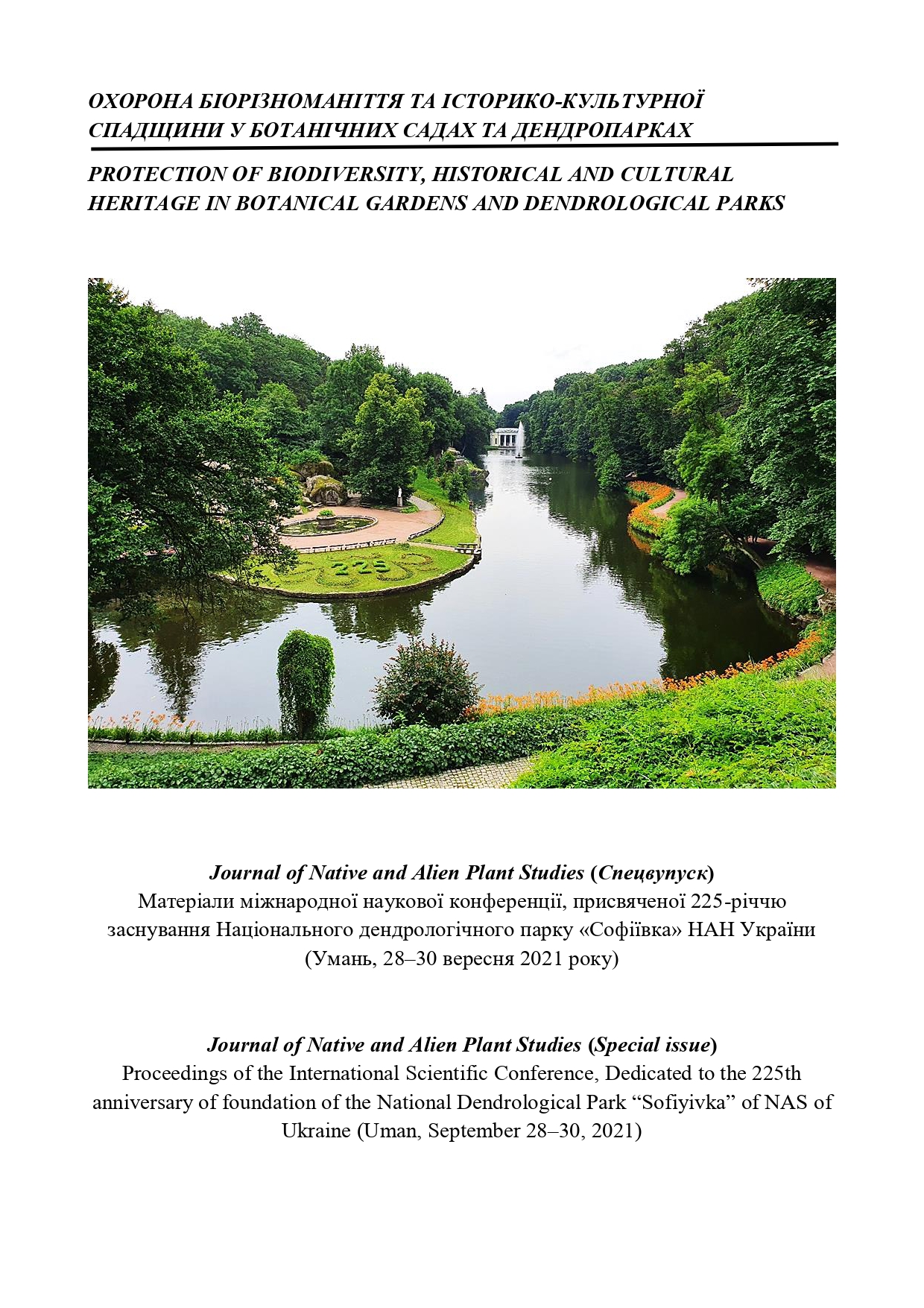 Downloads
How to Cite
Tsymbalyuk, Z. M., Nitsenko, L. M., & Mosyakin, S. L. (2021). Morphology of pollen grains of Weigela floribunda (Caprifoliaceae): application in taxonomy. Journal of Native and Alien Plant Studies, (1), 299–304. https://doi.org/10.37555/2707-3114.1.2021.247735
License
This work is licensed under a Creative Commons Attribution-ShareAlike 4.0 International License.
The names and email addresses entered in this journal site will be used exclusively for the stated purposes of this journal and will not be made available for any other purpose or to any other party.
Responsibility for technical content and for protection of proprietary material rests solely with the author(s) and their organizations and is not the responsibility of the publisher, journal or its Editorial Staff.
The main author is responsible for ensuring that the article has been seen and approved by all the other authors.
It is the responsibility of the author to obtain all necessary copyright release permissions for the use of any copyrighted materials in the manuscript prior to the submission.